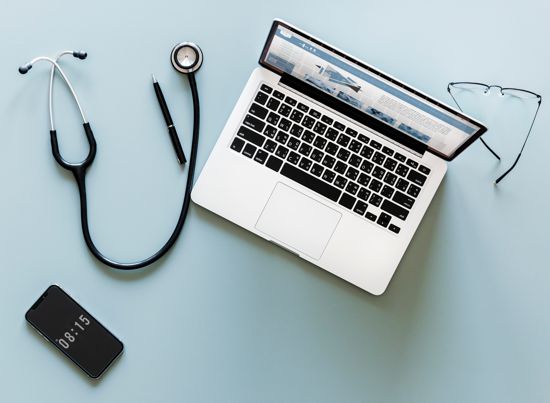 Prior to the Standardized Acceptance Process (SAP), there was a lot of heterogeneity in timetables for interviews and offers across programs.
The purpose of the SAP is to allow both programs and candidates to have adequate time to complete the interviews before offers are made.

The SAP was first implemented in January of 2017. It was then implemented in January of 2018 when the first-choice match policy was introduced.

The SAP policy is updated each year by ACPM based on program director and candidate feedback.

Around ¾ of eligible GPM/PH residency programs participate in the SAP.

2. INFORMATION FOR PROGRAM DIRECTORS
Information relevant to program directors is described

here
Information relevant to Applicants is described

here
Oversight of Program participation and review of proposed process changes will be provided by ACPM Graduate Medical Education Subcommittee: The Program/Applicant Pairing Team or an otherwise constituted group of ACPM members and staff. Care should be taken by ACPM to avoid any real or perceived conflicts of interest in the oversight of the ACPM-SAP, such as inclusion of ACPM members with formal teaching affiliations with any PH/GPM residency Programs, unless such members are needed for requisite knowledge, skills and expertise, but only if such conflict of interest is fully disclosed by the member, and appropriately reviewed and waived by ACPM.
To participate in a selection cycle, Programs will pay $250.00 to ACPM. Fees will be payable online by credit card or by check.
Activity
Deadline
Eligible programs register for SAP (USD 250.00). [Designed to coincide with the AAMC/ERAS release of applications to programs on Sept 28.] Payments can arrive after Sept 26.
September 6 – September 26
Applicants register for the SAP (no cost)
September 28 - January 16
Info session for Programs (session will be recorded)
December 2. Please email SAP@acpm.org for recording
Info session for Applicants (session will be recorded)
December 2. Recording available here.
ACPM offices closed
December 24 - January 2
LAST DAY for Programs to withdraw or change number of slots
January 16, 2023 11:59 p.m. ET
LAST DAY for Applicants register on the SAP website
January 16, 2023 11:59 p.m. ET
Applicants submit their rank list on the SAP website
January 17 11:00 AM ET - 19, 11:59 p.m. ET
LAST DAY for Applicants to withdraw from SAP (email to sap@acpm.org) is sufficient
January 19, 11:59 PM ET
Programs submit their rank list on the SAP website
January 20 – 22, 11:59 p.m. ET
Program/Applicant SAP Pairing Period
January 23 – 27
Initial Notification Meeting
January 30
ACPM posts SAP results to SAP Website (available ONLY to the Programs)
January 30, 9:00 a.m. ET
ACPM has closed video conference with Programs. If applicable, programs raise concerns/issues with ACPM; 'Mini-audits' if needed
January 30, 10:00 a.m. – 1:00 p.m. ET
ACPM posts SAP results to SAP Website
January 30, 2:00 p.m. ET
Website results available to Programs and Applicants based on user role-PDs see programs, slots, and Applicant names… Applicants see Programs and slots
January 30, 2:00 - 4:00 p.m. ET
Programs formally extend offers to their paired/matched; Applicants accept offers from their paired/matched; Applicants accept offers from their paired/matched Programs; Programs notify ACPM of formal offer/acceptance
ACPM releases list of unpaired Applicants to unfilled Programs; and list of unfilled Programs to unpaired Applicants (per Program/Applicant request).
January 30, 5:00 p.m. ET
Unfilled Programs and Unpaired Applicants contacts; interviews; and offers/acceptances. Notify SAP if/when offer is accepted, and SAP rules apply for posted/accepted offers.
January 31 - until all program SAP slots are filled