Member Awards
The American College of Preventive Medicine awards program honors members of the College and leaders in the field for excellence in service to preventive medicine and exceptional lifetime achievements.
ACPM takes great pride in recognizing the achievements that advance the recognition and profile of the preventive medicine specialty. The ACPM awards acknowledge the passion of both members and nonmembers in the areas of preventive medicine and public health.
The nomination period for 2023 closed on January 6, 2023.
Awards and Winners
Donald Gemson Resident Award
The Donald Gemson Resident Award honors a resident member of ACPM, in any year of training, for outstanding achievement in community service, scholarship, research, teaching and overall leadership.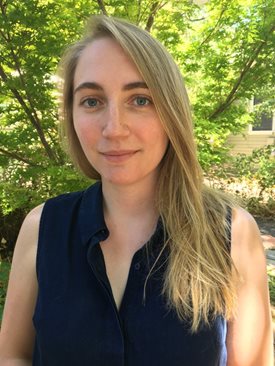 Grace Price, MD
Dr. Price completed her undergraduate and medical degrees at Brown University, as part of the Program in Liberal Medical Education, and attended a rural-medicine focused family medicine residency at the University of Arizona South Campus, which included training with the Navajo nation and on the US-Mexico border. She then practiced family medicine with obstetrics at a rural critical access hospital in Maine for four years, providing primary care, pregnancy care, and substance use treatment.
She is currently enrolled in the Leadership in Preventive Medicine Fellowship at Maine Medical Center. Dr. Price's interests in preventive medicine include access to care, maternal child health, rural healthcare, and health disparities. Her clinical work involves inpatient obstetrics and newborn care, as well as outpatient acute care and substance use treatment for people experiencing homelessness. She is currently leading the cohort arm of a COVID-19 access-to-testing study among the underserved population of Portland, Maine, as well as working to develop a statewide assessment of the perinatal work force. In her free time, she enjoys reading, hiking, cold water swimming, and hanging out with her 3-year-old.
William Kane Rising Star Award
The William Kane Rising Star Award honors an ACPM member within seven years of the completion of residency training and who is certified by the American Board of Preventive Medicine. Recipients possess a strong commitment to preventive medicine and demonstrate the potential to offer significant contributions to the field.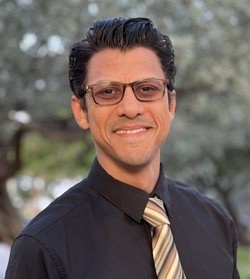 Acharya Prasad, MD, MPH, MBA
Dr. Prasad Acharya, MD, MPH, MBA is a dynamic physician leader driving innovation in population health. As Chief of Staff at Prometheus Federal Services, he spearheads strategic initiatives aligning people and teams, developing processes and strategy, and advancing organizational goals related to population health, technology and business strategy.

Dr. Acharya is the Chair of the ACPM Membership Committee, a key contributor to the ACPM Visibility Task Force, and a member of the ACPM Strategy Committee. He serves on the ACPM Population Health Faculty, designing coursework on the intersection of health innovation, health IT, and health equity. Most recently, he created a new ACPM course on physician leadership, stakeholder engagement, and change management to catalyze transformation across the health ecosystem. In addition, Dr. Acharya has advised numerous digital health startups as a consultant focused on effectively engaging underserved populations.

Dr. Acharya completed his training in Preventive Medicine at the California Department of Public Health/University of California, Davis and obtained his MPH from the University of California, Berkeley. He earned his MD from the Boonshoft School of Medicine at Wright State University and MBA from Xavier University.

Through his passion and skill at building enduring partnerships, he builds resilient teams, aligns diverse stakeholders, and drives forward health innovation and systems transformation.

Ronald Davis Special Recognition Award
The Ronald Davis Special Recognition Award honors outstanding achievements or contributions to the preventive medicine specialty. Recipients are not required to work in preventive medicine, but must be recognized as important contributors to the specialty.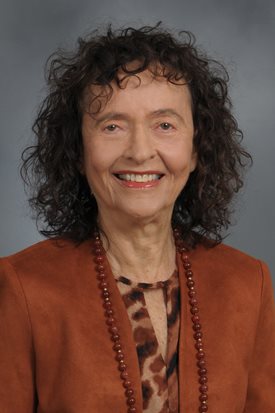 Dorothy S. Lane, MD, MPH, FACPM
Dr. Dorothy (Dorry) Lane is a SUNY Distinguished Service Professor; Vice Chair of the Department of Family, Population and Preventive Medicine; founding Director of the residency program in Public Health and General Preventive Medicine; and the Associate Dean for Continuing Medical Education at the Stony Brook University Renaissance School of Medicine. She is board certified in Preventive Medicine. Dr. Lane has been the Principal Investigator of an NHLBI Women's Health Initiative Center at Stony Brook since its inception in 1994, and the Principal Investigator for a series of NCI grants spanning a 30 year period that focused on improving breast and colorectal cancer screening rates through public and physician education.
She also directed one of the five CDC initially funded colorectal cancer screening demonstration programs that covered the cost of colonoscopy screening for the uninsured/underinsured in Suffolk County. Dr. Lane served as President of the American College of Preventive Medicine, Chair of the American Board of Preventive Medicine and President of the Association of Teachers of Preventive Medicine. Dr. Lane was a member of the Board of Directors of the national Accreditation Council for Continuing Medical Education and the Board of Directors of the Accreditation Council for Graduate Medical Education.
Distinguished Federal Service Award
The Distinguished Federal Service Award recognizes a Fellow or member for outstanding service to the American College of Preventive Medicine.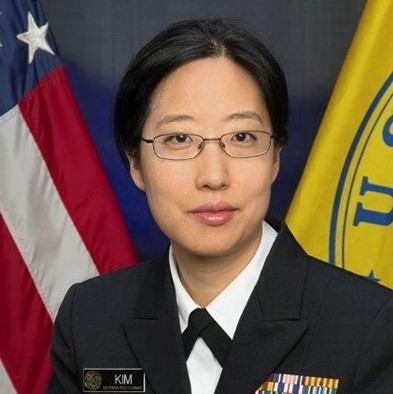 CAPT Curi Kim, MD, MPH
CAPT Curi Kim, MD, MPH, is a career medical officer in the Commissioned Corps of the U.S. Public Health Service, currently serving as Senior Advisor for the Bureau of Health Workforce's Division of Medicine and Dentistry within the Department of Health and Human Services (HHS)/Health Resources and Services Administration (HRSA). Prior to joining HRSA in 2022, she was the Director for the Division of Refugee Health (DRH) at the Office of Refugee Resettlement (ORR) within HHS/Administration for Children and Families, where she was the first career medical officer in the Agency, the first medical director of ORR's DRH, and the founder of ORR's Division of Health for Unaccompanied Children. Her prior federal service includes many roles within HHS/Centers for Disease Control and Prevention's Division of Global Migration and Quarantine.
CAPT Kim received her BS and MPH degrees from the University of Michigan and her MD from Wayne State University. She completed residencies in both Family Medicine and Preventive Medicine at the University of Michigan, and is board-certified in each specialty. She continues to see patients as a volunteer physician at the Arlington Free Clinic in Virginia.
Distinguished Service Award
The Distinguished Service Award recognizes a Fellow or member for outstanding service to the American College of Preventive Medicine.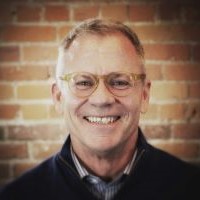 Bob Carr, MD, MPH, FACPM
Bob Carr (MD, MPH, FACPM) is a physician leader, educator, consultant, executive coach, advisor and board member with extensive experience in digital health, healthcare, pharmaceutical and consumer products businesses.
Dr. Carr is currently the Chief Medical Officer and Board member for Kumanu, a technology company integrating machine learning, behavioral change and coaching into digital platforms for positive change.
He was a past President of the American College of Preventive Medicine; Professor at Georgetown University; Senior Vice President & Corporate Medical Director at the global healthcare firm GlaxoSmithKline and a Flight & Preventive Medicine Specialist with the US Air Force for 12 years.
He received his Doctor of Medicine from the University of Miami School of Medicine; his Masters of Public Health and Preventive Medicine Residency from the John Hopkins Bloomberg School of Hygiene & Public Health.