Member Awards
The American College of Preventive Medicine awards program honors members of the College and leaders in the field for excellence in service to preventive medicine and exceptional lifetime achievements.
ACPM takes great pride in recognizing the achievements that advance the recognition and profile of the preventive medicine specialty. The ACPM awards acknowledge the passion of both members and nonmembers in the areas of preventive medicine and public health.
The nomination period for 2023 is now open — nominate a peer or colleague for one of ACPM's annual awards today! The nomination period will close January 6, 2023.
Awards and Winners
Donald Gemson Resident Award
The Donald Gemson Resident Award honors a resident member of ACPM, in any year of training, for outstanding achievement in community service, scholarship, research, teaching and overall leadership.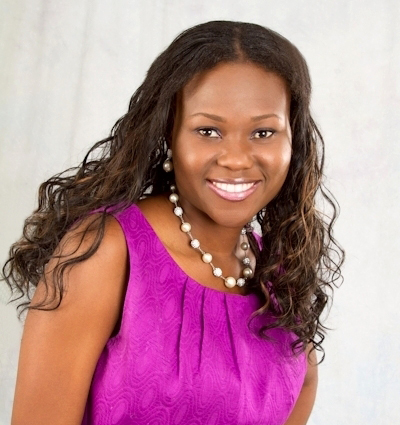 Eseosa Fernandes, MD, MPH, MS
Dr. Eseosa Fernandes is a co-chief preventive medicine resident at the University of Maryland, where she has concurrently earned a Masters in Clinical Research. Additionally, she holds a Masters in Public Health from Harvard University, where she was a presidential scholar.
She is passionate about serving underserved communities and is currently a co-chair of the University of Maryland Medical Center diversity, equity and inclusion council, represent residents in advocating for delivery of compassionate and culturally sensitive health care services. Her work in health equity has been recognized through a Martin Luther King Jr. Diversity Award from the University of Maryland and the Renee Royak-Schaler Memorial Endowment Award.
She has significant research experience and has conducted research in various capacities, including post-doctoral research fellowships. She is committed to community service to reduce health disparities and has served on initiatives such as the B'more for Healthy babies initiative, an innovative project to reduce infant mortality in Baltimore city. She aspires to a long-term career that combines her interests in clinical medicine, academic research, community engagement and patient advocacy cohesively.
William Kane Rising Star Award
The William Kane Rising Star Award honors an ACPM member within seven years of the completion of residency training and who is certified by the American Board of Preventive Medicine. Recipients possess a strong commitment to preventive medicine and demonstrate the potential to offer significant contributions to the field.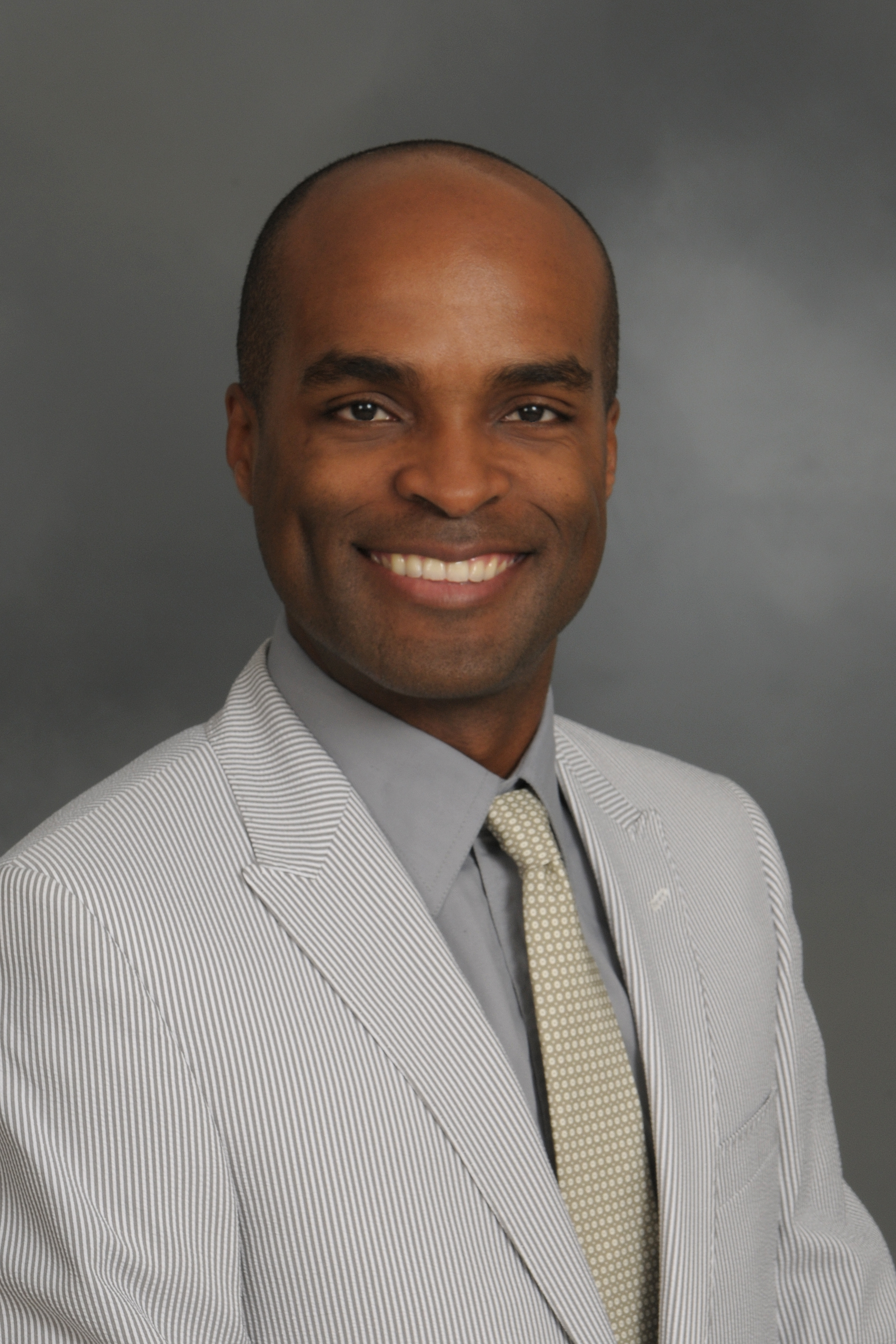 Yuri T. Jadotte, MD, PhD, MPH, FACPM
Dr. Yuri T. Jadotte is Assistant Professor and Associate Program Director of the preventive medicine residency at Stony Brook University. A board-certified PM physician dually trained as a social scientist, Dr. Jadotte's research centers on health equity, interprofessional collaboration, cancer prevention, and evidence synthesis methodology. He has served as principal investigator for an R03 methods research study on developing novel meta-analytic methods to measure the impact of having multiple chronic conditions on health outcomes and is co-investigator for a 5-year Health Resources and Services Administration training grant awarded to the PM residency program at Stony Brook.
He is the Founding Editor-in-Chief of AJPM Focus, the official fully open access journal of ACPM and the Association for Prevention Teaching and Research, and an ex officio member of the governing board of the American Journal of Preventive Medicine (AJPM). He practices clinical preventive medicine in the SBU Hospital Employee Health and Wellness Service, co-directs the SBU Tele-Preventive Medicine Service, and heads the Generalist concentration in the SBU Master of Public Health program. His long-term professional goal is to continue working in academic Preventive Medicine and advance population health through research, teaching, clinical practice and policymaking.
Ronald Davis Special Recognition Award
The Ronald Davis Special Recognition Award honors outstanding achievements or contributions to the preventive medicine specialty. Recipients are not required to work in preventive medicine, but must be recognized as important contributors to the specialty.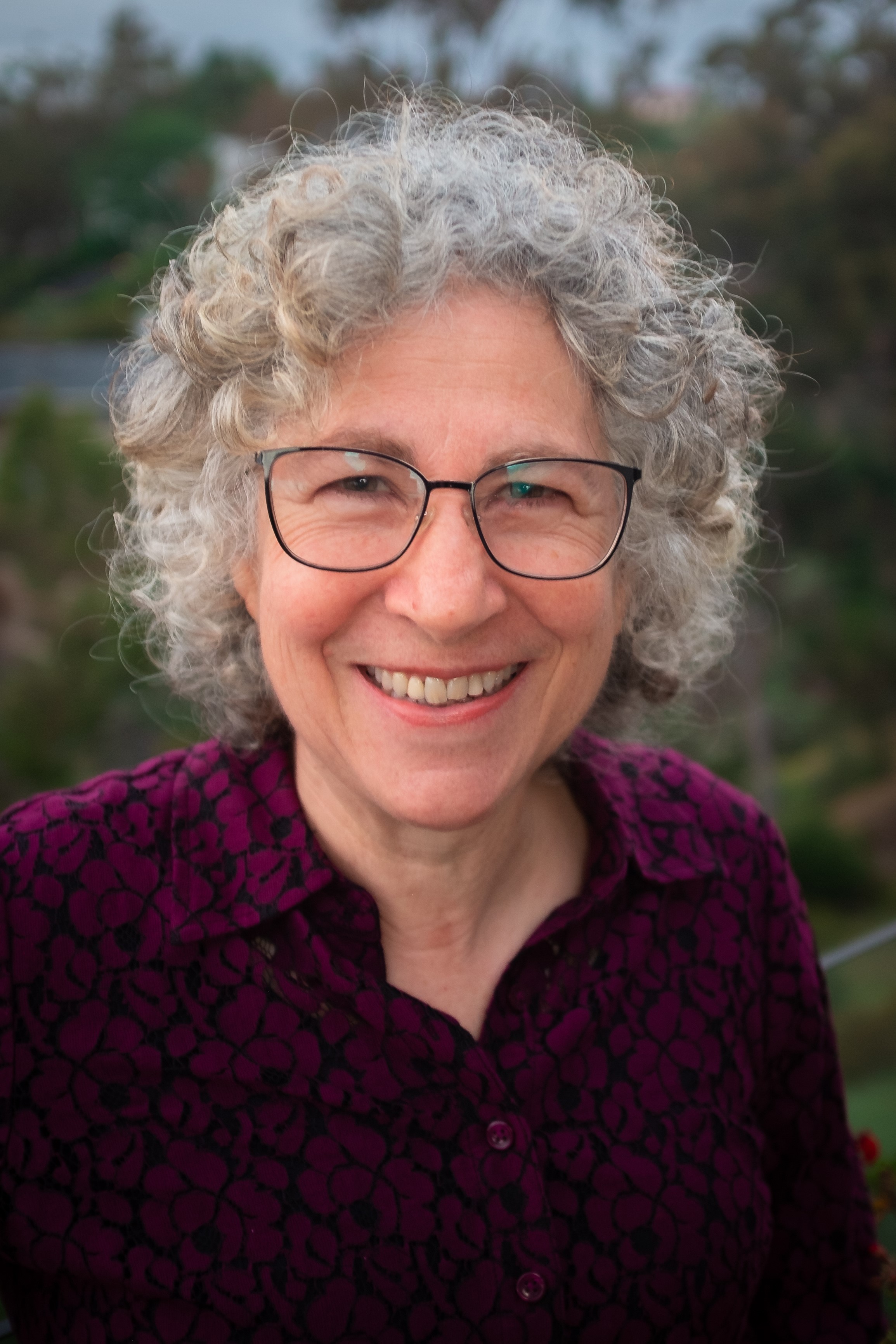 Linda Hill, MD, MPH, FACPM
Dr. Linda Hill is a Distinguished Professor and Founding Faculty of the Herbert Wertheim School of Public Health, where she is also Interim Assistant Dean. Dr. Hill obtained her MD from the University of Ottawa, in Ottawa, Canada in 1978 and completed a transitional internship at McGill University in 1979. She completed her residency in Preventive Medicine from the University of California San Diego (UCSD)/San Diego State University (SDSU) General Preventive Medicine Residency in 1985.
She is a Fellow of the American College of Preventive Medicine. She was the founding Medical Director of the Exercise and Physical Activity Resource Center at UCSD and is Faculty and Director of the UCSD/SDSU General Preventive Medicine Residency since 1989. San Diego Family Care, a Federal 330 Community Health Center, is the site of her clinical activities, as Medical Director 1980 to 2001, and Senior Staff Physician since 2001. She is the Medical Director of the UCSD Training, Research and Education for Driving Safety (treds.ucsd.edu) and Co-Director of the UCSD Center for Human and Urban Mobility. She also is the Executive Director of the Asylum-Seeker Shelter Health Assessment Program.
Dr. Hill is engaged in prevention research and teaching, with current and past support from the NIH, the California Office of Traffic Safety, Robert Wood Johnson, American Cancer Society, Health Services and Resource Administration, Federal Motor Carriers Service Association, AAA Foundation for Traffic Safety, and the Bureau of Cannabis Control. Dr. Hill is the author of 96 peer reviewed papers, 4 book chapters, and 128 abstracts. Among her many activities for the College, Dr. Hill most recently served as Conference Chair for PM22 and PM23 conferences.
Distinguished Federal Service Award
The Distinguished Federal Preventive Medicine Medical Officer Award recognizes a physician who, while in federal service, has distinguished themselves and the profession through their contributions to one or more of the fields of preventive medicine, resulting in significant and enduring improvements in the health of the population they serves.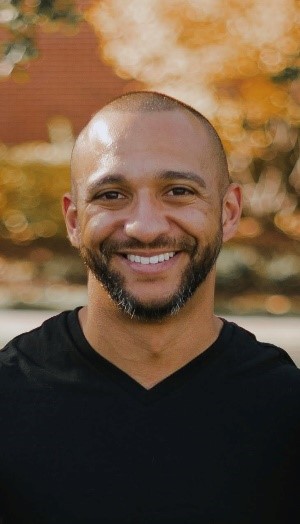 Leith States, MD, MPH, MBA, FACPM
Dr. Leith States serves as the Chief Medical Officer (CMO) to the Assistant Secretary for Health, ADM Rachel Levine, at the US Department of Health and Human Services. In that role he leads the Office of the CMO, advises and supports senior HHS leadership regarding issues of national public health, importance through collaboration with OASH program offices, HHS enterprise, interagency, and external stakeholders.
Before HHS, he spent nine years on active duty as a Navy Medical Corps Officer serving in roles including Battalion Surgeon of the 1st Battalion 1st Marines, Public Health Emergency Officer for Navy Medicine West, and Officer in Charge of a Forward Deployable Preventive Medicine Unit.
A native of Long Beach, California, Dr. States received his Doctor of Medicine from the University of California at San Diego School of Medicine, completed his preventive medicine residency and Master of Public Health at Loma Linda University, and earned a Master of Business Administration from the George Washington University. He is board certified in preventive medicine and a Fellow of the American College of Preventive Medicine. His personal awards include the Meritorious Service Medal, Navy and Marine Corps Commendation Medal, Navy and Marine Corps Achievement Medal and multiple unit and campaign awards. Dr. States also serves on the ACPM Science and Translation Committee.
Distinguished Service Award
The Distinguished Service Award recognizes a Fellow or member for outstanding service to the American College of Preventive Medicine.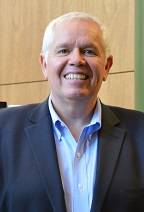 Matt Boulton, MD, MPH, FACPM
Dr. Matthew L. Boulton is Senior Associate Dean and Pearl L. Kendrick Collegiate Professor of Global Health at the University of Michigan School of Public Health. He is also Professor of Epidemiology, Professor of Preventive Medicine, and has a secondary appointment in the Department of Internal Medicine, Infectious Disease Division, at Michigan Medicine. He has served as the Editor-in-Chief of the American Journal of Preventive Medicine for the last 9 years and was Senior Editor for the 16th edition Maxcy-Rosenau-Last Public Health and Preventive Medicine, which was published in November 2021.
He is PI of the NIH-funded Minority Health and Health Disparities International Research Training Program and has been the recipient of more than $25 million in extramural research and training grant funding from NIH, CDC, HRSA, RWJF and the State of Michigan. Dr. Boulton is an author on more than 180 peer review publications and has authored more than 100 published abstracts, book chapters, and federal technical reports. He has been a member of the CDC MMWR Editorial Board since 2011 and served 6 years on the CDC's Board of Scientific Counselors for Infectious Diseases.
Volunteer of the Year Award
The Volunteer of the Year Award recognizes a fellow or member for outstanding voluntary service to the American College of Preventive Medicine.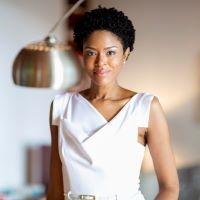 Chris T. Pernell, MD, MPH, FACPM
Dr. Chris T. Pernell is a dynamic physician leader and social change agent. In her public health practice, she focuses on health justice, community-based advocacy, and population-wide health promotion and disease prevention. In November 2019, she joined University Hospital in Newark, New Jersey as the first Chief Strategic Integration and Health Equity Officer. She oversees a portfolio which includes Population Health, Strategic Planning, Community Affairs, and the Human Experience. Her office is responsible for health equity strategy development and integrating equity and inclusion across all operations.
Dr. Pernell graduated cum laude from Princeton University before attending Duke University School of Medicine. She received her Master of Public Health from the Columbia Mailman School of Public Health and completed the Johns Hopkins Bloomberg School of Public Health General Preventive Medicine Residency. Dr. Pernell is a fellow of the American College of Preventive Medicine and holds an appointment as a Clinical Assistant Professor at the Rutgers New Jersey Medical School. Previously, she taught as an adjunct associate professor at the NYU College of Global Public Health.
Dr. Pernell also is a Regent of the ACPM Board.
---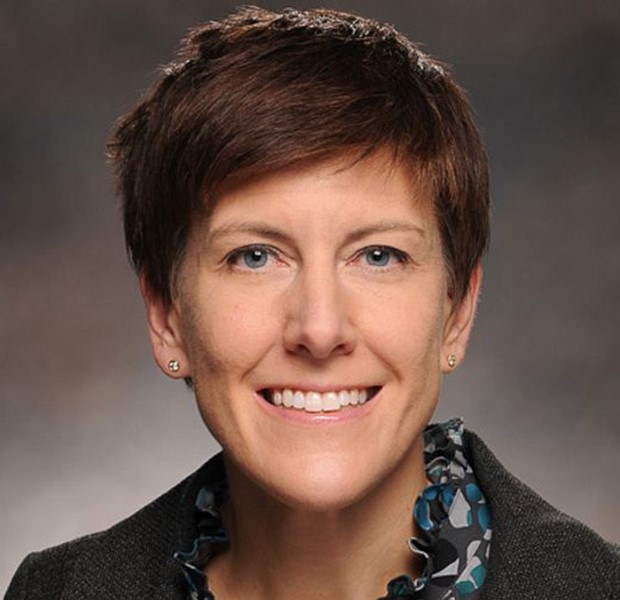 Deborah Porterfield, MD, MPH, FACPM
Deborah Porterfield, MD, MPH, FACPM, is a medical officer in the Office of the Assistant Secretary for Planning and Evaluation, U.S. Department of Health and Human Services, where she leads COVID-19 and Long COVID policy analysis and evaluation. Prior to her role in HHS, she served for 1.5 years in the COVID-19 response with the North Carolina Division of Public Health, and prior to the pandemic was an Associate Professor in the UNC School of Medicine where she directed the Preventive Medicine Residency and conducted public health systems research and evaluations as a visiting research scientist at RTI International. She has served in numerous roles for the American College of Preventive Medicine, including Chair of the Residency Directors Council, Chair of the Standardized Acceptance Task Force, Chair, Study Advisory Team on the Value of Preventive Medicine Training, and long time member, Graduate Medical Education Committee. She is a member of the Governing Board of the American Journal of Preventive Medicine.
President's Award
The President's Award honors a member of ACPM in an area designated by the current ACPM President. The recipient of this award will be recognized for outstanding activities in service (including policy development), research, and/or education that make contributions to the promotion of prevention.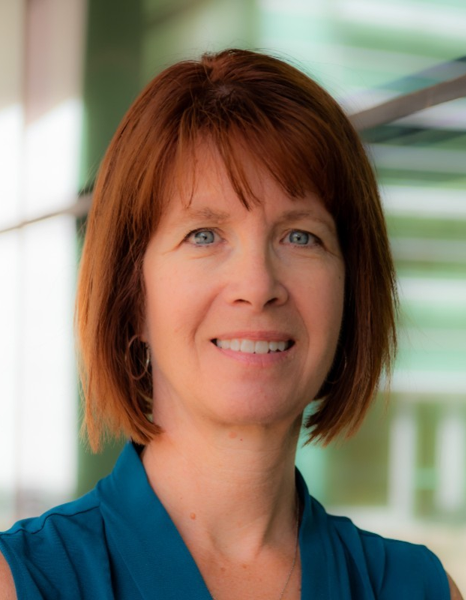 Lisa Miller, MD, MPH, FACPM
Dr. Lisa Miller is a Professor of Epidemiology, former Director of the Preventive Medicine Residency Program, and the Associate Dean for Public Health Practice at the Colorado School of Public Health. Prior to coming to the University in May 2017, she was Chief of the Communicable Disease Branch and the State Epidemiologist at the Colorado Department of Public Health and Environment. She has over 20 years of experience leading public health programs. In her current role she provides leadership and expertise for the school in the area of public health practice; assists with the re-design of the CU SOM curriculum; and teaches in the School of Public Health. She recently served as vice chair of the PM22 Planning Committee.
---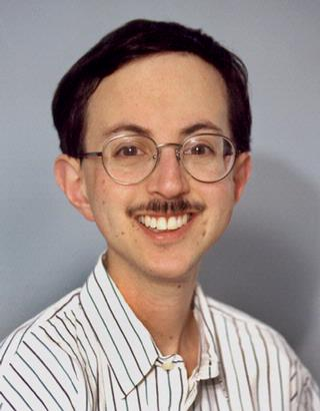 (Michael) Jacob Adams, MD, MPH, FACPM
Dr. Adams is a retired Associate Professor of Public Health Sciences (Epidemiology) at the University of Rochester School of Medicine and Dentistry and was Program Director for the General Preventive Medicine and Public Health Residency at the University of Rochester School of Medicine and Dentistry, between 2012 and 2016. He earned his Doctor of Medicine degree from Johns Hopkins University and his Master's in Public Health degree from the University of Rochester while completing a Preventive Cardiology Research fellowship under Thomas Pearson, MD, MPH, PhD, FACPM and Steven Lipshultz, MD. While on faculty at the same institution, he completed a General Preventive Medicine and Public Health residency in 2011, directed by James Tacci, MD, MPH, JD, FACPM. His broad health-related interests include healthcare quality improvement, cardiovascular complications of cancer therapy, particularly radiation therapy, epidemiology and education of public health students, in particular preventive medicine residents. He developed his interest in medicine in general having had childhood non-Hodgkin lymphoma and cardiology specifically because of late effects from his cancer therapy, which eventually forced his early retirement. Despite this he remains active as a volunteer in the field co-mentoring residents and medical students on their manuscripts—adding to his 35 odd papers and book chapters, peer reviewing for multiple medical journals, participating in the ABPM core exam writing committee, and participating in multiple ACPM committees including Health Systems Transformation, Advocacy, and Science and Translation.
Jacob and Heather Adams Resident Scholarship
This scholarship award was generously established by Dr. (Michael) Jacob Adams, MD, MPH, FACPM, and is a reflection of his desire to support resident education, particularly in epidemiology and patient safety research, and continued scientific presentations at the ACPM annual conference.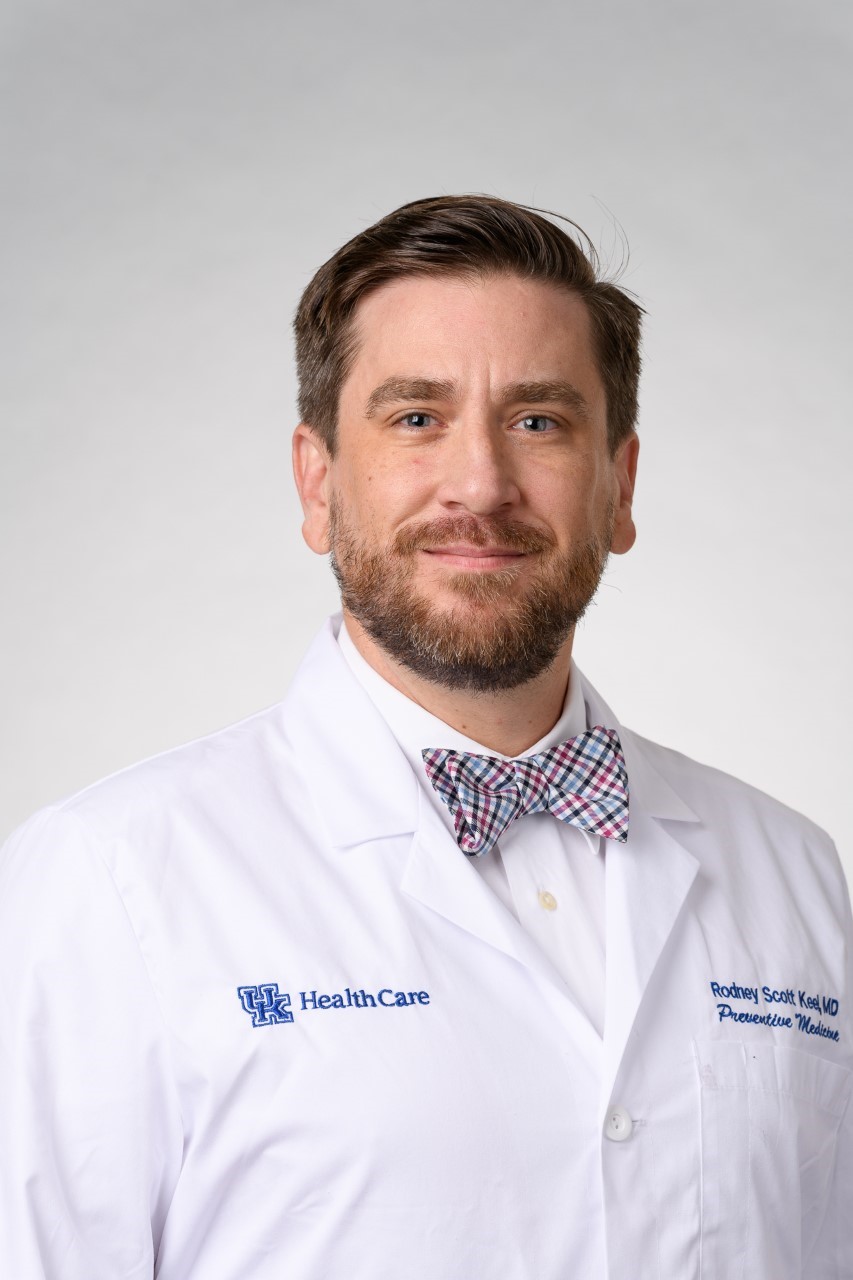 Scott Keel, MD, MPH
Dr. Keel entered the General Preventive Medicine – Public Health Residency at the University of Kentucky in July 2020 and is anticipated to successfully complete the program this month. Scott serves as chief resident and over the last two years has been highly involved in the program and throughout the university and commonwealth. He has won numerous awards recognizing his efforts including induction into the Omega Delta Kappa national leadership honors society, outstanding student of the year award for the University of Kentucky College of Public Health and was a 2022 David J. Sencer Scholarship recipient to attend the Centers for Disease Control and Prevention Epidemic Intelligence Service Conference. Scott has a demonstrated commitment to the specialty as witnessed through his leadership to spearhead improvement in employee wellness at the local health department and incorporate wellness activities into resident didactics.